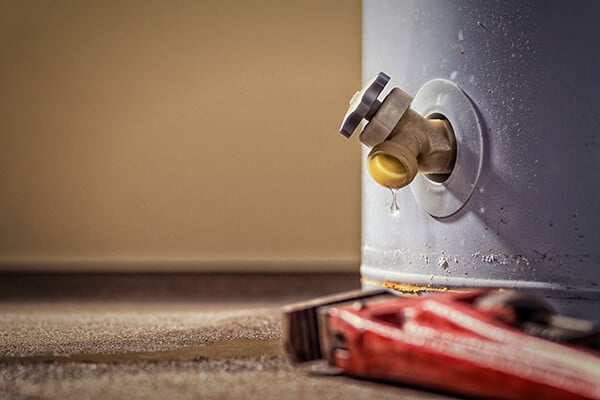 Make sure that you never have to take a cold shower or bath again by getting a water heater replacement in Portland, OR. You'd be surprised by how many household appliances also rely on the water heater. For example, if you have really dirty clothes that are heavily soiled, you'll likely want to sanitize them with your washing machine using hot water.
If your water heater is over 15 years old, you might want to consider getting a water heater replacement. A new unit will likely be a lot more energy efficient. It'll need less energy and will be able to provide you with more hot water. For example, if you switch to a tankless water heater, your household will be able to enjoy an endless supply of hot water. Gone are the days when you have to wait for the tank to reheat the water. This is why tankless options are gaining popularity amongst many homeowners nowadays and becoming one of the most recommended water heater types. Central Air Heating, Cooling & Plumbing can help you with a quality water heater installation.
Dependable Water Heater Installation in Portland
If you need a water heater installation, there are several things to consider. You will likely want to upgrade to a more efficient model, and possibly upgrade to a larger capacity tank. Breaking down the pros and cons of each type can help. Some of the different factors that you need to consider about the unit before the water heater installation include:
Overall energy efficiency and performance
Whether you can switch to tankless
It's overall capacity and abilities
Whether it has added features
The type of fuel it uses
Finding the right water heater for your home can be really difficult if you don't know what you're looking for. Fortunately, you can always give Central Air Heating, Cooling & Plumbing a call, and one of our team members will be more than happy to walk you through the various types and designs that are available. We'll help you navigate around the various choices that are available, so you have all the information you need to make an informed decision.
Professional, Trusted Water Heater Replacement
Since 2001, Central Air Heating, Cooling & Plumbing has worked hard to provide customers with consistently top-notch customer service and exemplary workmanship. We are proud of what we do and stand behind our work. Our plumbing team strives to provide some of the best prices in the area and will always offer you a free estimate before we do any work. We will never use high-pressure sales tactics, so you can rest assured that you're getting accurate and objective advice and information.
We also offer water heater installation in:
Call us today for water heater installation and replacement services in Portland.