Cleaner Air Is Just a Phone Call Away
You may think your indoor air is healthier than the air outside. Unfortunately, you'd be wrong. It's unbelievable to think your indoor air is extra polluted, right? But according to the Environmental Protection Agency, indoor air pollution ranks among the top five environmental dangers. Even worse, indoor air pollutants can be up to 100 times more polluted than outdoor air!
So, what's a homeowner to do? The only way to know if your indoor air is compromising your health is to get a professional indoor air quality test done. And our team can help! Central Air Heating, Cooling & Plumbing has partnered with Pristine Air to bring the highest quality air purification system to your home. As one of a few select Pristine Air partners, we can help improve your health and lengthen the lives of your heating and cooling systems.
What Is an Indoor Air Quality Audit?
An indoor air quality audit is a professional inspection of your home's air quality. It includes a bevy of tests that reveal the exact type of air you're breathing inside your home. At Central Air Heating, Cooling & Plumbing, our pros will conduct thorough tests of the following inside your Lake Oswego or nearby area home:
Temperature zoning systems
Humidity
Carbon monoxide levels
Dust levels
Volatile organic compounds (VOCs)
Allergens
Ventilation
These tests will determine where the weaknesses lie in your home in Portland so we can create a plan to improve your IAQ. Your family will be breathing cleaner air in no time!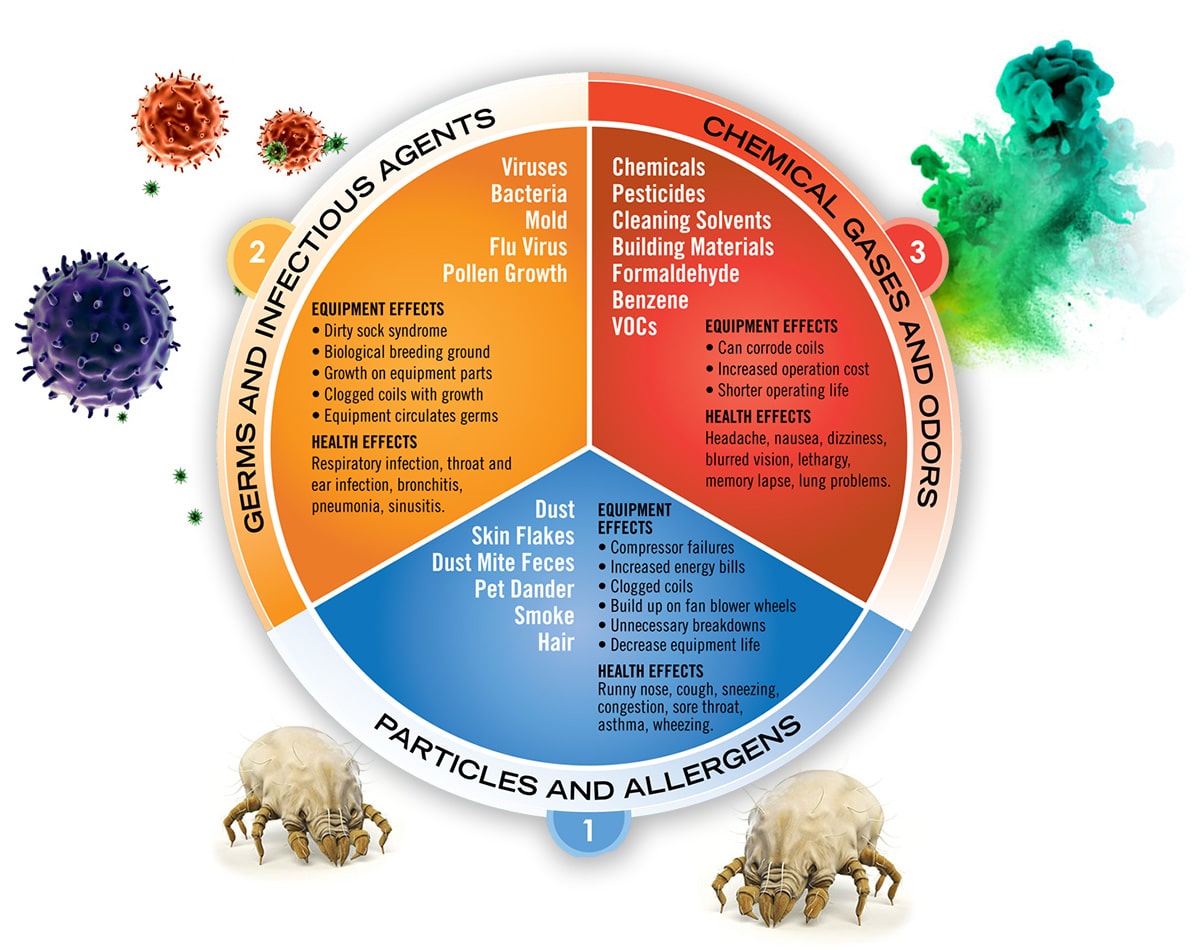 What Type of IAQ System Is Right for My Portland Home?
If you're like most homeowners, you probably don't give your indoor air quality much thought unless it's time to change your filters. But don't worry, that's completely normal. That's the reason you have us as your HVAC partner!
We like to think of it this way: if someone told you that your indoor air could be cleaner, wouldn't you want it to be? Of course, you would! Most households burn candles, cook meals, own pets, build fires, and have allergies. All of these things affect your indoor air quality and are surefire signs that you could definitely use a purification system to clean your indoor air.
What Makes the Pristine Air System Offered By Central Air the Best IAQ System for Your Home?
At Central Air Heating, Cooling & Plumbing, we offer a range of Pristine Air IAQ systems to improve the air within your home. Our systems use special technology to capture tiny particles in the air, making it cleaner and healthier to breathe. Some systems also have additional features like germ-killing units or HEPA filters, which remove even more particles and help control odors. 
Through partnering with Pristine Air, Central Air Heating, Cooling & Plumbing can bring you a world-class indoor air quality system to make your home's air cleaner and safer for you and your family. To learn more about our four indoor air quality systems, contact our HVAC technicians today to schedule an appointment!
How Can an Indoor Air Quality System Help Me?
An IAQ system can help you in various ways, from saving you money to improving your health:
Improve the efficiency of your heating and cooling systems
Prevent unnecessary breakdowns and service calls
Reduce pollen, dust, and pet dander
Kill viruses and bacteria
Reduce the growth of mold
Reduce asthma and allergy symptoms
Breathe cleaner, fresher, and healthier indoor air
If you have questions or would like to schedule an indoor air quality audit, contact us today to schedule an appointment. We can help you decide on the best indoor air quality system for your home in Portland.
6 Signs Linked to Poor Indoor Air Quality
Not sure if your indoor air quality is being compromised? There are ways to determine if your IAQ could be better. If you're suffering from any of the following ailments, your IAQ needs a huge refresher:
Sinus congestion
Dry skin, eyes, nose, or throat
Headache
Fatigue
Shortness of breath
Hypersensitive allergies
If you or someone in your family is experiencing any of these symptoms, the time is now for a new indoor air quality system. Call our pros at Central Air Heating, Cooling & Plumbing to set up an indoor air quality audit. We will find the right system for both your home—and your budget. Remember, whatever your HVAC needs may be, we are here to help with anything from temperature zoning systems to heating and cooling issues, too.
We proudly serve the following areas:  Portland, Clackamas, Happy Valley, West Linn, Lake Oswego, Oregon City, Tigard, Tualatin, Milwaukie, Wilsonville, and many more!