Effective Drain Cleaning Services in Portland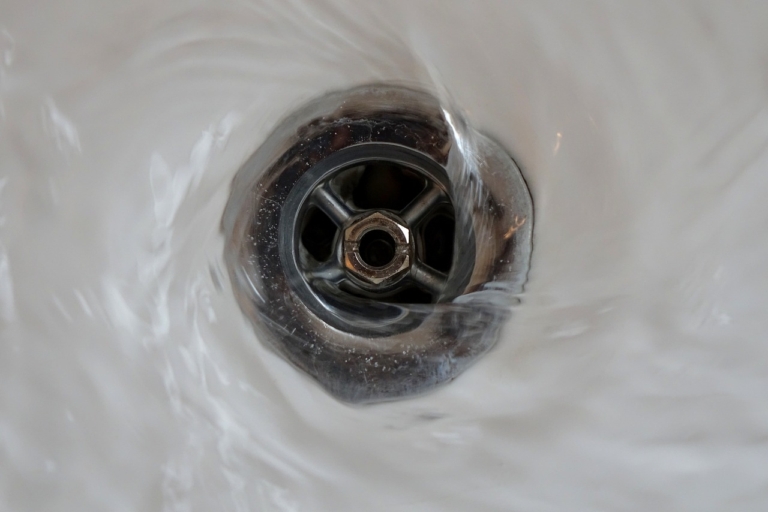 Clogged drains got you feeling blue? We know drains and sewers are typically the last thing on your mind. "If it ain't broke, don't fix it" … right? Truth is, drains and sewers can present massive issues at home, and sometimes knowing these critical components are working fine is well worth your time and investment.
Central Air Heating, Cooling & Plumbing provides drain cleaning and clog removal services throughout Portland and the surrounding areas. After all, "The People Who Care" need to care about more than just basic plumbing services in order to earn your trust as a whole-home service provider you can count on!
Our Drain Cleaning Services
Clog Removal
If you suspect you have a clogged drain, you probably do. It's really that simple. When you notice possible signs of drain clogs, don't wait and hope the problem goes away on its own.
Our drain and sewer repair team can visit your Portland home, perform a sewer camera inspection to find the source of the problem, and recommend a number of solutions. If you've got a clog in your sink, bathtub, shower, or toilet, we can get your drains flowing again!
Hydro Jet Cleaning
Hydro jetting completely cleans out your sewer line of waste, food particles, grease, hair, odor-causing bacteria, and mineral buildup. Hydro jet cleaning flushes out pipes with high-pressure water jets, removing even the most stubborn clogs. We recommend that homeowners schedule hydro jetting service every 1-2 years to get your pipes flowing like-new.
Sewer Repair & Replacement
Sometimes the clogged drain stays clogged, or worse yet: that clogged drain reveals a much bigger problem. This is when it may be time for sewer line repair or replacement.
Signs of a Clogged Drain
Slowly draining water

Gurgling sounds coming from the drains

Backups in the sink or tub

Yard smells like sewage

Random lush patches of grass
Why Trust Us For Local Drain and Sewer Services
It pays to have a top-notch drain and sewer repair team with a reputation like ours. We invested countless time, energy, resources, and effort to make sure our drain and sewer team can handle anything you might experience. No problem is new to us for all things drains!
At Central Air Heating, Cooling & Plumbing, we've been in business since 2001, serving Portland and the surrounding area with expert home services. Our workmanship is top-notch, and we believe in clear communication and transparent pricing when our team does business with you. No funny business, just honest recommendations and expert guidance. We simply present you with the information and our potential solutions, so you are educated and armed to make the best decision for your family.
Our drain and sewer team is ready to serve you today for all clogged drains, drain repair, drain replacement, sewer replacement, sump pumps and so much more.
Remember, when you need total peace of mind, call "The People Who Care." Call Central Air Heating, Cooling & Plumbing!
WE ALSO REPAIR DRAINS IN THESE NEARBY LOCATIONS: