Many homeowners in Clackamas, OR and the surrounding areas are already enjoying the benefits of EMME products. Whether you need some general zoning services, service for your EMME system, or just want to learn more about HVAC zoning for your home, Central Air Heating, Cooling & Plumbing is ready to assist. We are highly experienced and have been serving Clackamas since 2001. For expert zoning results and top-rated customer service, count on our team!
What is HVAC Zoning?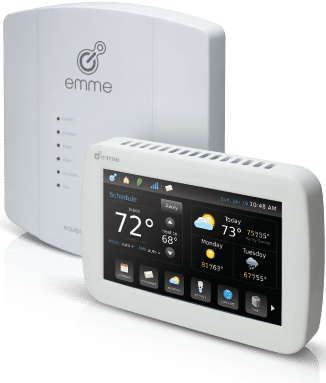 In a normal central heating and cooling setup, the air is forced through your ductwork throughout your whole home when you turn the thermostat up and down. Some rooms may not need it, and you may close the vents, but you're still using up the energy to heat or cool your entire home. With HVAC zoning, you create multiple temperature-controlled "zones" in a building. Using zone dampers as valves, an HVAC zoning system regulates the flow of air into each zone as needed. You could just cool down a bedroom, or heat up the office. In commercial settings, you can condition different areas of a building depending on the needs of those in the area.
Why are more and more people turning to an HVAC zoning system solution?
Independently controlled temperature zones
Energy savings
Improved comfort
Higher efficiency
HVAC zoning is an effective and convenient way to use a central HVAC system to allow for the creation of multiple independently controlled temperature zones!
What is EMME?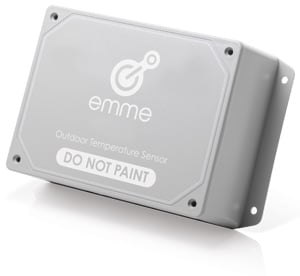 EMME is a unique version of an HVAC zoning system. The EMME Room-by-Room system monitors the temperature of each zone to automatically adjust as needed. Through a series of dedicated thermostats, each zone is kept at a precise temperature and easily controlled. It can even track energy usages, allowing EMME users to track their spending and energy from day to day.
With Central Air Heating, Cooling & Plumbing on your side, you have a local Clackamas EMME expert ready to assist. We offer retrofitting and repairs for your EMME system, so whether you need a damper changed out or an issue inspected, you can count on our team.
Your Local Clackamas EMME Expert
For 20 years and counting, Central Air Heating, Cooling & Plumbing has been the name to trust in Clackamas and the surrounding areas for a wide range of comfort services. If you have any questions about HVAC zoning or need EMME products or services, we're the team to depend on.
To learn more or request service, please contact our team today!