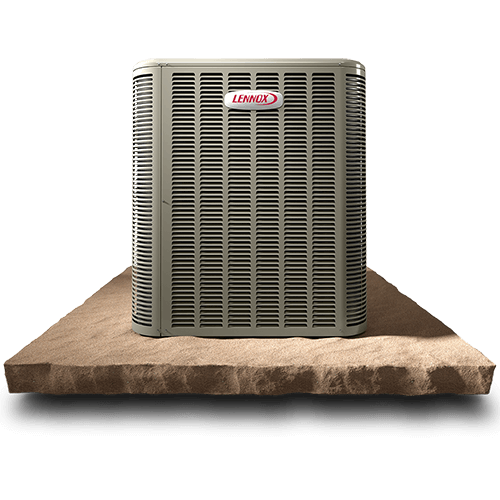 At Central Air Heating, Cooling & Plumbing, we offer time-tested heat pump service in and around Portland. We know that heat pump failures can throw your comfort into disarray. Therefore, our technicians vow always to arrive punctually and prepared. We are ready to get every job done correctly on the same day. You can rely on our team to restore your home comfort promptly.
We are located on Southeast Jannsen Road, just off the War Veterans Memorial Freeway. Our company is ready to bring you speedy heat pump repair services no matter where you are in the Portland area. Our prime objective is to exceed your expectations in every regard.
Trustworthy Heat Pump Services
As temperatures fluctuate during the seasons, your heat pump must work efficiently to safeguard your indoor comfort. If your machine stops running unexpectedly, we are prepared to repair it expeditiously. Our technicians can handle all sorts of problems. These include dirty air filters, defective thermostats, broken starter capacitors, faulty reversing valves, and so much more. We have the tools needed to leave your equipment functioning properly.
Is your heat pump backfiring? Keep on the lookout for any troubling signs.
Insufficient heat
Frequent cycles
Weakened airflow
High and unexplained utility bills
Strange noises and smells
Furthermore, our technicians will ensure that your well-being is never compromised as we repair your heat pump. We will follow all required safety precautions and regulations.
Experienced Heat Pump Repair in Portland
If you need some proven heat pump service in the Portland region, turn to our team at Central Air Heating, Cooling & Plumbing. In operation since 2001, we have built our name by attaining exceptional results consistently.
Our skilled team of trained and seasoned technicians is the key to our success. Our specialists can fix any equipment of any brand, make, or model. We also provide 24/7 emergency repair services. Our technicians will be there for you no matter the timing of your inconvenience.
We are also committed to delivering personalized customer service. Our team knows that a friendly approach can bring you absolute peace of mind. We will make you feel respected and appreciated as a client.
Is your equipment too old to meet your comfort needs? We offer suitable heat pump installations that are designed to be durable and efficient. We also deliver thorough heat pump maintenance services. Our technicians will ensure that your heat pump operates optimally throughout the year.
Has your heat pump broken down? Call Central Air Heating, Cooling & Plumbing today and schedule an appointment at your convenience.