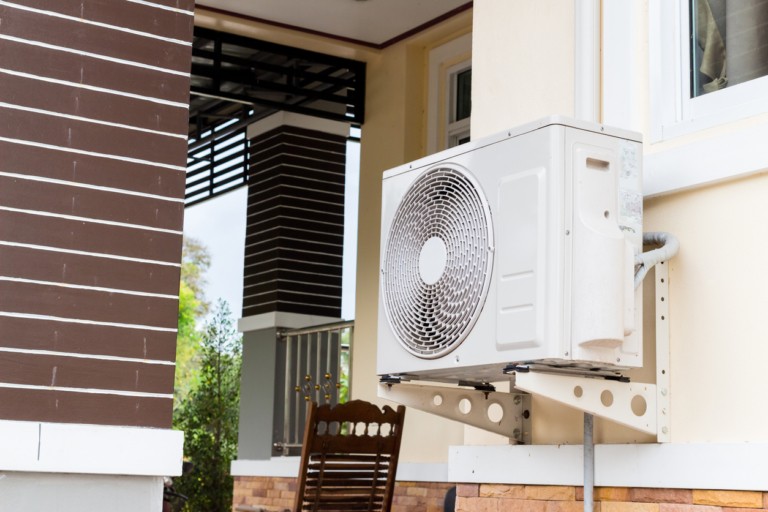 We know that when heat pump failures occur, it can be stressful for you and your family. At Central Air Heating, Cooling & Plumbing, you can rely on our team to restore your home comfort promptly with same-day service no matter where you are in the Portland metro area. 
Heat Pump Services in Portland
As temperatures fluctuate during the seasons, your heat pump must work efficiently to maintain your indoor comfort. If you need proven heat pump service in the Portland region, turn to our team at Central Air Heating, Cooling & Plumbing. As a locally owned and operated company, we have built our business by consistently providing exceptional results since opening in 2001.
Heat Pump Repair
Our skilled team can repair heat pump equipment of all makes and models. With 24/7 emergency services, our technicians will be there for you no matter the time of day.
If your machine unexpectedly stops running, we are prepared to repair it expeditiously. Our technicians can handle all sorts of problems including:
Insufficient heating or cooling

Frequent cycles

Weakened airflow

High and unexplained utility bills

Strange noises and smells

Broken starter capacitors

Faulty reversing valves 

Dirty air filters

Defective thermostats
So if you notice any of the above warning signs, give Central Air a call. We have all the tools needed to diagnose your problem and provide a solution.
Heat Pump Installation & Replacement
If your heat pump is getting old and no longer working at peak performance, then it may be time for a replacement. When choosing a heat pump, you are choosing an energy-efficient option that will ultimately help save on your utility bill. Although installation costs are higher than other heating systems, their increased efficiency will compensate for the extra costs. 
Whether you are upgrading your current system or replacing an outdated one, it's essential to seek professional assistance. A new heat pump needs to be properly sized for your home to heat and cool it effectively. We offer suitable heat pump installations that are designed to be durable and efficient. With the help of our technicians, we guarantee your satisfaction. 
Heat Pump Maintenance
Your heat pump runs year-round, meaning it gets much more use throughout the year compared to an air conditioner or furnace. With routine heat pump maintenance, you can avoid unexpected breakdowns and costly repairs that happen when your system runs for too long without a professional inspection. 
During a tune-up service, our professional technicians do a thorough assessment of your heat pump's condition.. This includes cleaning out internal components, tightening electrical connections, lubricating moving parts, and testing of all safety systems. 
What Are the Benefits of a Heat Pump? 
A heat pump is part of the HVAC system that is installed outside of your home. In the cooler months, a heat pump brings heat from the cold outdoor air and transfers it indoors. For the warmer months, it pulls the heat out of indoor air to cool the inside of your home. 
Investing in a heat pump comes with many benefits. These include:
Lower running costs

Better safety

Less maintenance 

Reduced carbon emissions

Provides cooling

and

heating 

Long life span 
Call Central Air for Heat Pump Services in the Portland Area
There's a reason why Central Air is known as the people who care. Whether you are looking to purchase a new heat pump or need assistance with your current system, our highly-trained, background-checked, and uniformed HVAC experts are here to help. We provide free estimates, financing options, and 24/7 emergency response to make your heat pump service go as smoothly as possible. Contact us to schedule service today!
Has your heat pump broken down? Call Central Air Heating, Cooling & Plumbing today and schedule an appointment at your convenience.