Happy Valley's Favorite Heating and AC Company
Since 2001, our locally-owned and -operated company has been offering comprehensive services in the Happy Valley. Look no further than Central Air Heating, Cooling & Plumbing to get the job done right. Our team can make any heating or cooling service in Clackamas County city go smoothly. We understand the importance of having a fully functional HVAC system in your home. Each HVAC technician on our team will give jobs in Happy Valley their full attention. We work with trusted parts and professional tools to ensure results that we can stand behind.
We're Known For:
Offering free estimates
Being a locally owned and operated company
Being fully licensed, bonded, and insured
Being punctual and professional
Offering sound advice
Leaving a clean work area
Primarily using Lennox products
Treating customers and their property with respect
AC Installations in Happy Valley
While it can be tempting to wait to upgrade your existing AC system until it fully dies out, that's not the best course of action. Rather, being proactive and assessing your new HVAC needs can allow you to schedule and plan for the expense of a new system installation.
There are a lot of air conditioning options on the market today, each providing its own benefits and drawbacks. Like any homeowner, you likely have a budget that you need to stick to and other key features that you want to have with your new AC system.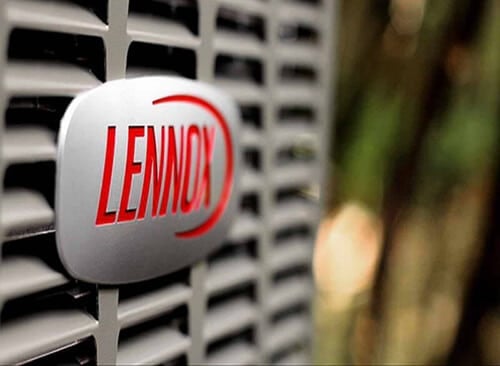 When it's time to get your air conditioner replaced, we can take care of all of the small details. By installing energy-efficient systems for our customers, we can help them save money in the long run. We can show you how to calculate the savings that various units could provide. Central Air Heating, Cooling & Plumbing offers flexible financing options to our Happy Valley customers with approved credit. We'll remove your old air conditioner from your home so that we can get all parts disposed of safely. Our work area will be left spotless when we've finished.
Affordably Priced AC Repair
At Central Air Heating, Cooling & Plumbing, we aim to make it easy to deal with any broken AC unit in Happy Valley. For emergency situations, we offer 24/7 availability. Our technicians have the experience needed to diagnose the cause of the issue your cooling system is having. We're happy to discuss any options you have available for proceeding with the repair.
Signs of a Broken Air Conditioner Include:
Leaking water
Strange noises
Unusual and unpleasant smells
Increased energy bills
Top-Quality Heating Installations in Happy Valley
At Central Air Heating, Cooling & Plumbing, we always have the best interests of our Happy Valley customers in mind. Our team has performed countless heating installations for homeowners just like you in Happy Valley. Trust us to recommend a new heater that is a great value and within your budget, as well as correctly sized for your property. To take the stress out of payment, we offer flexible financing options on approved credit. When you get a new furnace or boiler with us, your old system will be removed from your home and taken off of your property for disposal. When we install your new system, we'll work in a highly meticulous manner. You'll be shown how to operate your new unit before we consider our work done.
Trusted Furnace Repairs in Happy Valley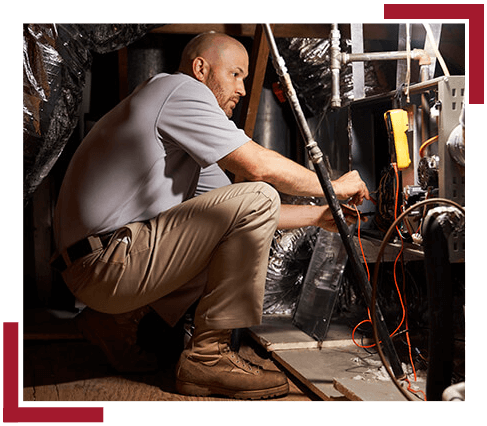 A faulty heater might start making strange noises or smells. If the pilot light of your system isn't staying lit or it's cycling on and off more than normal, we can take a look. Technicians from Central Air Heating, Cooling & Plumbing have the experience needed to find the cause of any issue in Happy Valley. They'll provide you with options for getting it repaired. Any of your questions will be answered to help you make educated decisions on how to proceed. We pledge to produce results that will stand the test of time.
The First Choice For Boiler Repair in Happy Valley
Boilers are one of the most energy-efficient heating systems and they are suitable for most homes. If you are considering a new heating system or looking to replace your existing boiler, our plumbers are on hand to assist. To ensure your boiler stays performing at its best, we recommend arranging regular boiler service. A regular boiler service schedule enables our plumbers to check your system for signs of wear and tear. We'll clean your boiler, tune it up and ensure it is working perfectly.
Our experts are able to assist with any boiler problem, but here are some of the most common:
Not heating up
Producing strange gurgling or whistling sounds
Dripping or leaking
Switching itself off
And if you need any other kind of plumbing maintenance or repair in Happy Valley, we've got you covered!
HVAC Maintenance in Happy Valley
Whether your heater and AC system is brand new or several years old, it will benefit greatly with regular HVAC maintenance​. When you choose us for your tune-up, our professionals will examine your HVAC system and confirm it's cooling and heating as required. Our friendly technicians are also here to answer any questions you might have about your system and will make sure that it's working efficiently for you.
Four ways HVAC maintenance saves you money:
Prolonged System Life
Lower Energy Bills
Reduced Repair Costs
Increased Productivity for Your Business
Central Air Heating, Cooling & Plumbing specializes in the maintenance of air conditioning systems, furnaces, and boilers for your home or business. What sets us apart from other companies in Happy Valley is that we have a wide range of services to meet your needs. Not only can we help you improve the overall performance and quality of your current heating and AC system, but we will tell you the best ways to maintain it in the future.
To hire a dependable heating contractor that serves Happy Valley, call us at Central Air Heating, Cooling & Plumbing today!