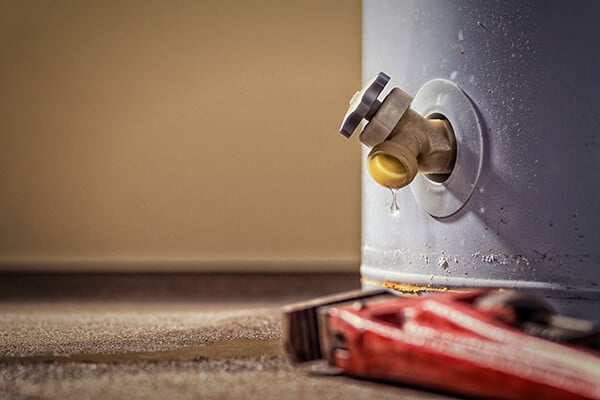 It might be time to consider a water heater installation in West Linn, OR if you notice that your unit is constantly turning on and off or that it is incapable of providing the hot water that's needed. There's nothing more frustrating than having to take a cold shower or bath every morning or not having enough hot water for the entire family.
When considering a new water heater, you'll need to carefully analyze the various different types and styles that are available nowadays. For example, you might want to switch to a larger heater that can produce more hot water if your family has grown in size in recent years. You might want to switch to a tankless option that will take up less space and will be able to provide you with an endless supply of hot water. At Central Air Heating, Cooling & Plumbing we can help you determine the type of water heater that will work for you.
Reasons to Get a New Water Heater
It can be hard to say goodbye to your old water heater; however, sometimes, it's necessary. At some point in time, your existing water heater will no longer be able to meet your household's needs. By getting a new water heater, you'll be able to upgrade to something that's more energy-efficient and cost-efficient. A new water heater may also have added features for more comfort and convenience. If you notice the following signs with your existing water heater, consider getting a new one:
Current water heater is over 10 years old
There are visible leaks
Hot water is rusty and discolored
There are signs of corrosion
The unit makes weird sounds
Once you notice anything weird with your water heater, give us a call. We will perform an inspection and provide you with a free estimate on what a new water heater will cost. The price will vary depending on the type of water heater that you'd like, as well as its size, capacity and features.
Professional West Linn Water Heater Installation
Since 2001, Central Air Heating, Cooling & Plumbing strives to provide stellar customer service and an unrivaled quality of workmanship. Our plumbing team constantly receives training, and we make sure that everyone is fully trained before they head out for a job. It's important to us that we can offer the best prices around. We offer financing with approved credit, free estimates before each job and also regular specials and promotions. You won't find a better deal anywhere else! More importantly, we are committed to providing you with honest, transparent advice and information. We would never try to upsell you on products or services.
If you need a new water heater in West Linn, give us a call today.