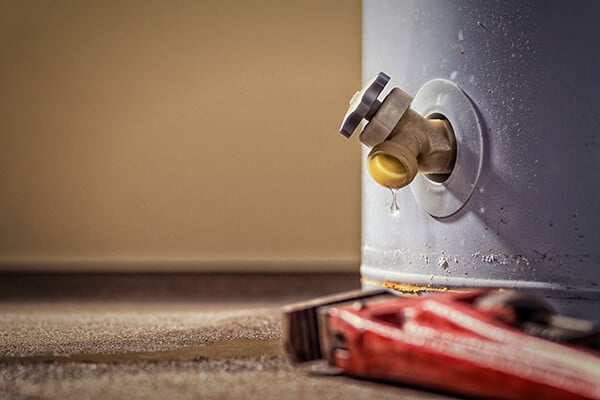 Never have to give up relaxing hot showers and baths at the end of the day by getting a water heater installation in Lake Oswego, OR. Hot baths and showers can improve overall blood flow in the body and also relieve muscle aches and tension after a long day. That's why it's important to make sure that your water heater can handle the household's capacity. You'd be surprised by just how much hot water may be needed, especially if you factor in the needs of your appliances as well. Your dishwasher and laundry machine both rely on hot water, too!
When considering a water heater installation, you'll need to consider the water heater type, size and capacity that's best suited for your home. One of the more popular options today is tankless. These units can basically heat up the water as it exits your faucets. They're able to provide an endless supply of hot water.
Signs to Get a New Water Heater in Lake Oswego
Sometimes, it's better to get a new water heater than it is to repair a problem that's present. If the water heater has reached the end of its life, you'll only be throwing more money into repairs. A new water heater will be more energy efficient and will also perform much better in comparison to the existing unit. Depending on the style and design that you've purchased, you might also be able to enjoy more added features and functionalities.
You should really consider getting a new water heater if you notice:
It's over 10 years old
Excess moisture around the tank
Odd sounds and noises
Discolored, rusty hot water
Weird smells and odors
It can be difficult to draw the line between when to get a new water heater in Lake Oswego and when to go for repairs. Fortunately, you don't need to make this decision by yourself. Give us a call, and one of our team members can perform an in-house inspection and provide you with honest, transparent advice and recommendations. We will never try to upsell you or use high-pressure sales tactics.
Dependable Water Heater Installation
At Central Air Heating, Cooling & Plumbing, we have remained committed to providing top-notch customer service and an unsurpassed level of workmanship since 2001. Our plumbing company is committed to our customers and will go the extra mile to add a personal touch to all of our work. We provide free estimates for every job that we take on, and we also offer low-interest financing plans on approved credit, so you'll always get the best deals and prices.
Call us when you're ready for a new water heater installation in Lake Oswego.