When you need a plumbing company in Lake Oswego, OR, Central Air Heating, Cooling & Plumbing should be your first choice. Since 2001, our locally owned and operated team has been providing outstanding services to the Clackamas County area. We understand the importance of having a fully functional plumbing system in a home. We're a plumbing contractor ready to take care of the details of jobs large and small. You can count on us to always work with your best interests in mind. For situations that need immediate attention, we offer 24/7 emergency availability.
We can help with any type of plumbing services in your home.
Pipe repair
Toilet repair and installation
Faucet repair and installation
Shower repair and installation
Water heater repair
Water heater installation
Tankless water heaters
Garbage disposals

Water Heater Installation
Sometimes, it's better to get a new water heater than it is to repair a problem that's present. If the water heater has reached the end of its life, you'll only be throwing more money into repairs. A new water heater will be more energy efficient and will also perform much better in comparison to the existing unit. Depending on the style and design that you've purchased, you might also be able to enjoy more added features and functionalities.
You should really consider getting a new water heater if you notice:
It's over 10 years old
Excess moisture around the tank
Odd sounds and noises
Discolored, rusty hot water
Weird smells and odor
Top-Rated Water Heater Repair In Lake Oswego
If your hot water heater is not working properly, it is important to have it fixed as soon as possible. Those that are in the Lake Oswego area should contact Central Air for their hot water heater repair needs whenever it appears that something is wrong. Some of the common signs that you are in need of these repair services including if you experience any of the following challenges including:
Lack of hot water produced
Odd sounds or smells coming from hot water heater
Hot water heater is leaking water
A significant change in water or energy bills
If you are experiencing any of these challenges, it is important that you call Central Air as soon as you can. Our team will come to your home and provide a full consultation on your situation. We can then offer any repair services you need to ensure your water heater continues to work well.
Tankless Water Heater Installation & Repair
It's so convenient to have hot water on demand, and most of us have grown accustomed to this luxury. When you turn
on the shower and find that the water is ice cold, it can be disconcerting.
There Are Many Reasons Why Your Tankless Water Heater May Need Professional Attention.
Ignition failure
Bacteria in the tank
Corrosion built up in the system
Mineral deposits clogging the flow
These situations aren't going to fix themselves. They may start out as minor issues, and hopefully, we can catch them at this stage. Otherwise, they may cause major problems that require more drastic solutions. If we find that a specific component has been damaged or worn down over time, we'll replace it with a new one. We'll then make sure that every part works well together so that your tankless water heater can function properly.
It's important to note that many tankless water heaters can last more than 20 years. We'll help you extend your water heater's life, and if you need a replacement, we'll provide you with our honest opinion as to which model might be best.
Trusted Faucet Repair In Lake Oswego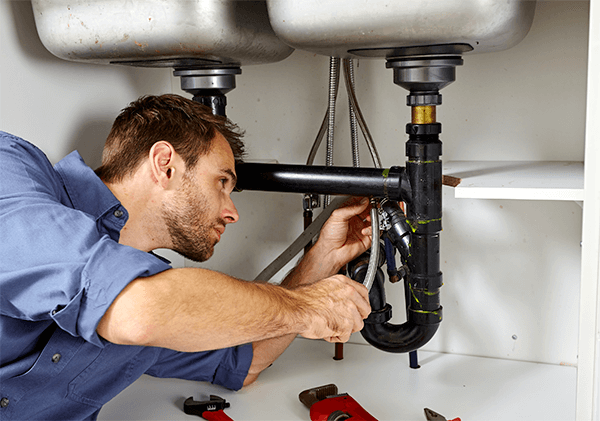 If you've noticed a problem with your faucet, no matter how minor it is, get in touch with our team. From a dripping tap to a tap that doesn't work at all, we offer repair that you can trust. And if we can't fix your faucet, we can arrange faucet installation at a very reasonable cost.
We can deal with any type of faucet repair and offer help to residential and commercial customers across the area and beyond. From bathroom faucets and kitchen faucets to the faucets in your workshop or commercial kitchen, we're on hand to handle any issue you are experiencing. We can also give you advice on faucet installation, and can recommend the right faucet to suit your needs. From beautiful vintage faucets to more modern waterfall designs that look amazing in a contemporary bathroom, we'll help you to find the perfect design.
Here are just some of the repairs we can help you with:
General wear and tear
Faucet not working at all
A dripping or leaking faucet
A noisy faucet
Affordable Shower Repair
Whether your shower is having water temperature issues or your shower head is just trickling, it's time to call a plumber. Plumbing issues can be difficult to fix if you don't have the right training or tools. You can trust an expert to give you a detailed cost estimate for any repair. They can assess whether a certain part can be repaired or if it needs to be replaced.
There Are Several Signs That Your Shower Is Having Problems
Mold
Slow draining
Shower handle is stuck
Reduced water pressure
Whether you're having a small issue with your shower or want all parts of it replaced, it's important to find a professional plumber to take care of the details of the job.
Professional Pipe Repair Services In Lake Oswego
Pipe damage is often hidden, under your yard or in your walls, or even under your concrete foundation. Causes range from soil shifting in your yard and tree roots intruding to the natural collision of pipes against each other or metal brackets as water is turned on and off over the years. Corrosion is often a factor in pipe damage for older homes.
Call our plumbers promptly if you suspect water leaks or need pipe repair for your Lake Oswego home. Our technologies for pipe inspection allow us to explore for problems with only basic access, even as part of a regular plumbing inspection. Even our burst pipe repair options are greatly expanded, for example we can apply a durable internal patch using video in some situations.
Look for these signs that you may need pipe repair services:
Endlessly spinning water meter or rising water bills
Electrical wiring water damage
Sounds of flowing water in walls or under the basement floor
Especially rich plant growth above water and sewer lines
Damp walls and ceilings and mold odors