Unbeatable AC Repair in Milwaukie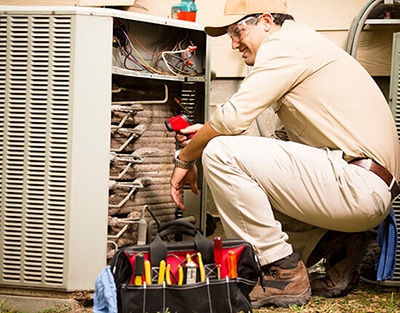 If you need an AC repair performed in Milwaukie, OR, don't look further for professional assistance than Central Air Heating, Cooling & Plumbing. Regardless of the make or model of the AC system in your Clackamas County home, our technicians can work on it. Broken air conditioners can create dangerous situations, so we keep our services as accessible as possible. You can rely on us to keep your best interests in mind whenever we offer advice about your situation. We're an HVAC service provider that can make any repair in Milwaukie go smoothly.
Our company is known for:
Serving the area since 2001
Offering 24/7 emergency availability
Expert technicians
Being fully licensed, bonded, and insured
Our technicians are highly experienced, and we give them ongoing training in order to keep them current with the industry. You can rely on us to work meticulously at all times. We'll take the necessary precautions to keep your property protected while we're there. Our technicians will always be extremely respectful when inside your home.
Highly Experienced HVAC Service in Milwaukie
Regardless of the type of issue your Milwaukie AC is having, technicians from Central Air Heating, Cooling & Plumbing can help. We'll take the time to properly diagnose the root cause of the problem. Our repairs will be done efficiently and effectively. Our goal is to get your AC running like new. We want our customers to have complete confidence in their air conditioning systems.
Signs you need AC repair include:
Strange noises
Unusual smells
Frequent cycling
Increased energy bills
Upon finishing a repair, we'll clean up our work area completely. You can rely on us to take all waste with us when we leave. We'll stand behind the quality of all of our services. Our goal is to create lasting relationships with people.
Schedule a Milwaukie AC Repair
In order to be upfront with our pricing, we can offer free estimates for any repair before we get started. We work with high-quality parts and materials in order to produce results that will stand the test of time. Our goal is to offer repair services that are a great value for the cost. Central Air Heating, Cooling & Plumbing is an HVAC service provider committed to exceeding the expectations of each of our Milwaukie customers.
To learn more about how we can help with a broken air conditioner in your Milwaukie home, call Central Air Heating, Cooling & Plumbing today. We also offer AC installation and maintenance throughout the area. Heating repair services are offered as well!