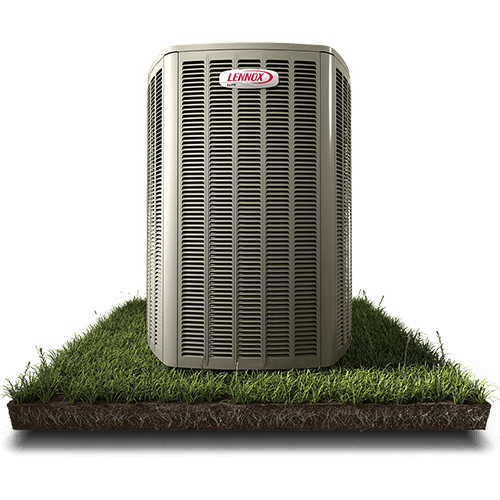 At Central Air Heating, Cooling & Plumbing, we want to be the HVAC company that you trust. We're a trusted HVAC contractor that always keeps the best interests of our Wilsonville customers in mind. By maintaining open lines of communication, we can answer all questions thoroughly and understandably.
WILSONVILLE'S AC INSTALLATION SPECIALISTS
If your air conditioner is getting old or has broken down completely, we can take the stress out of getting it replaced. A new and energy-efficient system could lower your energy bills and be a great long-term investment in your home. We'll help you understand your options for units that will fit your cooling needs and budget.
Technicians from Central Air Heating, Cooling & Plumbing will install your new unit properly and have your old one removed from your Wilsonville home. We can install AC units of all brands, makes and models. Our mission is to guarantee your long-term indoor comfort. We'll take the time to provide training on the operation of your new AC system.
ARE YOU WONDERING WHETHER YOUR OLD SYSTEM IS DUE FOR AC REPLACEMENT? AN AC UPGRADE CAN BE HIGHLY BENEFICIAL.
Higher energy efficiency
Extended equipment life expectancy
Less maintenance work
Enhanced indoor comfort
Decreased likelihood of repairs
#1 AC REPAIR IN WILSONVILLE
A sudden AC breakdown in the middle of the summer can lead to a dreadful experience. Luckily, there is no repair job that we cannot handle. We deliver quick solutions that are designed to bring you a quick turnaround. Trust our team for reliable AC repair services.
Our team can work on all makes and models of air conditioners. We want people to have complete confidence in the reliability of their air conditioners in their homes. Our team always shows up early on every single visit. We possess all the necessary tools needed to handle any job of any magnitude. Whether it's a refrigerant leak or a blown fan motor, we will repair your unit right away. Pay attention to any signs that your AC is backfiring, and let us handle the rest.
SIGNS YOU NEED AN AC REPAIR CAN INCLUDE:
Lukewarm air blowing out of your vents
Leaking water or cooling
Unusual sounds when running the AC
Unresponsive thermostat
Short cycles
Additionally, our technicians will respect your household and treat it as if it was our own. We will keep a tidy working site and handle your equipment carefully while adhering to all safety precautions and regulations.
TOP AC MAINTENANCE
To keep air conditioners running reliably, it's important that they receive regular tune-ups. Central Air Heating, Cooling & Plumbing is an HVAC contractor that could extend the lifespan of your Wilsonville unit and keep it operating as efficiently as possible. We'll check the air filter, test various safety systems, and lubricate motors and any other moving parts.
Perks of regular air conditioning maintenance:
Less unexpected AC repairs
Improve AC lifespan
Lower AC cooling bills
Improve indoor air quality
TRUSTED WILSONVILLE FURNACE COMPANY
At Central Air Heating, Cooling & Plumbing, we're proud to be a highly regarded furnace company serving Wilsonville, OR. Winters in the Clackamas County area get cold, and we'll make sure your heater is working perfectly.
OUR HEATING SERVICES INCLUDE:
Furnace repair
Furnace installation
Furnace maintenance
Heat pump repair
Heat pump installation
Heat pump maintenance
Indoor air quality
Energy audits
QUALITY FURNACE INSTALLATION IN WILSONVILLE
Making the decision to invest in a new furnace is a big one. It's imperative that you choose a system that's optimal for your home and your family. Our expert technicians can assist you in determining which heating systems will properly fit your needs. It's important to rely on professionals for sound advice on a new furnace. Our skilled technicians can offer advice about energy-efficient heating systems that come with important upgrades.
Contrary to popular belief, your home's square footage is not the only factor that needs to be taken into consideration when determining which heating system to purchase.
THERE ARE MANY OTHER FACTORS THAT YOU'LL WANT TO CONSIDER:
Home's layout
System features
Warranty coverage
Price
Fuel source
With so many factors to take into consideration, it can be a bit overwhelming. Fortunately, we have experienced furnace experts that can assist you with making your buying decision to ensure that you invest your money wisely.
COMPREHENSIVE FURNACE REPAIR
If you've noticed your Wilsonville heating system behaving strangely, technicians from Central Air Heating, Cooling & Plumbing can take a look. We'll give you a cost estimate for the repair before we get started with it. Count on our team for fast, lasting furnace repairs you can rely on.
A BROKEN FURNACE COULD:
Stop operating efficiently
Make strange noises
Produce usual smells
Cause an increase in your energy bills
PREVENTATIVE FURNACE MAINTENANCE
Scheduling an annual tune-up for your heater can keep it running as efficiently as possible. Regular maintenance could also extend the lifespan of your system. Technicians from Central Air Heating, Cooling & Plumbing will be able to check your heater in Wilsonville for any lurking issues. We'll get everything cleaned out and perform any adjustments needed for optimum functionality.
Verify proper airflow and burner operation
Check electrical components and connections
Confirm the startup cycle and test the systems safety controls
Inspect the thermostat and calibrate it as needed
Check the condition and cleanliness of the burners and the heat exchangers