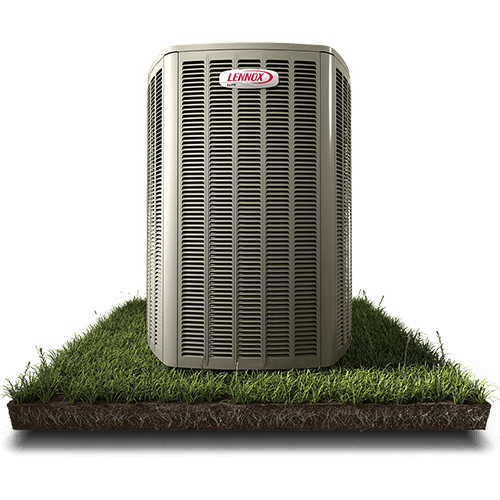 Central Air Heating, Cooling & Plumbing is an AC company dedicated to offering exceptional services in Tualatin, OR. You can rely on us to give every job our complete attention from beginning to end.
Our company has a reputation for:
Offering free cost estimates
Being locally owned and operated
Experienced, friendly technicians
Providing 24/7 emergency availability
Quality AC Installation in Tualatin
During our air conditioning installations, we always work with precision. We bring with us all the equipment needed to take care of the project, and we get started as soon as we can. As mentioned above, we can install any type of AC unit at your home in Tualatin. There are many options that you can consider, and we can help you weigh the pros and cons of each.
WHEN WE DEVELOP OUR RECOMMENDATIONS FOR YOU, WE'LL CONSIDER SEVERAL FACTORS:
Preferred cost
Layout of your home
Your home's size
Preferences regarding energy efficiency
We'd be happy to answer any of your questions regarding BTUs and SEER ratings, which have to do with power and efficiency. If you'd like, we could provide you with a more detailed explanation of what these terms mean so that you can make a more informed decision about your next unit.
We'll do everything we can to ensure that you get a unit that meets your needs. That way, you'll have the optimum amount of cooling and will get the most out of your AC. Also, you won't be paying too much for an air conditioner that's not suited for your space, and it could mean that your monthly utility bills will be more reasonable. We realize that budget is a very critical factor for many of our local customers. We assure you that we'll keep your long-term and short-term interests in mind.
TRUSTED AC REPAIR IN TUALATIN
Have you noticed your air conditioner making loud and strange noises, producing an unusual smell, having trouble starting up? If your AC unit is faulty, chances are you are paying very high energy bills. It might be time to seek help from Central Air Heating, Cooling & Plumbing, and we will check your cooling system.
We're an HVAC contractor ready to work on all makes and models of air conditioners. Lennox is our primary brand, and we keep our technicians current with the industry. In case of an emergency, our team is available 24/7 for AC repair and will arrive promptly. Our goal is to leave your AC unit functioning as if it were new.
BENEFITS OF FAST AC REPAIR:
Extended lifespan of the system
Prevent further system damage
Increased efficiency
Improved performance
DETAILED AC MAINTENANCE
If you want to get the most benefit from your air conditioner the best thing you can do is get your AC tune-up on the books at least once a year. Most HVAC manufacturers require regular maintenance on your system in order to keep your warranty valid. But it is also required in order to make sure that your air conditioner will continue to run smoothly. Just like a car needs regular oil changes, an air conditioner needs regular maintenance. Our technicians will perform a thorough inspection and cleaning of your cooling system. Once we're done, you can have confidence that your home will stay cool without interruption all summer long.
TUNE-UPS INCLUDE:
Checking air filters
Testing safety systems
Lubricating motors and moving parts
Cleaning off the evaporator and condenser coils
TUALATIN'S TRUSTED HEATING COMPANY
At Central Air Heating, Cooling & Plumbing, we're proud to be a heating company that can make any job go smoothly. Regardless of the make or model of heater you have in your home, we can work on it.
EXPERT HEATING CONTRACTOR FOR INSTALLATIONS IN TUALATIN
If your heater in Tualatin is more than 10 years old or is having issues, Central Air Heating, Cooling & Plumbing can get it replaced.
Our furnace replacement experts will help you throughout the entire process. From picking an energy-efficient furnace to getting it professionally installed, we've got your back. Picking out a furnace for your home can be tricky, especially because size is important. Besides, size, you'll need to think about a heating system that is energy efficient and has the upgrades that you need.
THERE ARE MANY DIFFERENT SIGNS THAT WILL REVEAL THAT IT'S TIME TO UPGRADE YOUR EXISTING HOME FURNACE OR BOILER:
It's over 10 years old
It requires frequent repairs
Your energy bills are through the roof
Home humidity problems
It can be obvious that it's time to replace your existing heating system when it breaks down. However, many homeowners overlook the common signs above that it's time to start thinking about a new system. Realize that planning to have your furnace or boiler replaced on your schedule can help to ensure that you're financially prepared and aren't without heat in the middle of the cold winter weather.
AFFORDABLE HEATING REPAIR SERVICES
Regardless of the type of issue your heater is having, Central Air Heating, Cooling & Plumbing will be there for you. Our technicians will take the time to correctly diagnose the cause of the problem. The complete satisfaction of each of our customers is important to us. We refuse to cut corners with anything we do.
We'll make sure you understand all of your options for getting it resolved. Our technicians work meticulously and efficiently on all repairs they perform. We're a heating service team that can make any repair in Tualatin go smoothly.
A BROKEN HEATER MAY:
Produce strange smells
Not run efficiently
Refuse to turn on at all
Not keep the pilot light lit
Cycle on and off more than normal
We can give you an assessment of the state of your heater so that you can make decisions about it. All waste will be taken off of your property for disposal when we're done. We'll clean up our work area completely before we consider a job finished. We want our customers to have a positive experience when working with us, so please choose us for furnace repair.
HEATING MAINTENANCE SPECIALISTS
Your furnace or boiler is one of those things you might not fully appreciate until you have to go without it. Spend one night without a working heater during a Portland cold front, and you'll understand why it's such an integral part of your home. To minimize the chances of dealing with a breakdown, you should have your furnace or boiler checked once a year. Annual maintenance helps your heating system last longer, suffer fewer problems and run on less energy, leading to lower power bills.
Central Air Heating, Cooling & Plumbing offers a high-quality furnace tune-up in Tualatin that includes:
Checking burners and heat exchangers
Verifying the blower is working properly
Checking the operation of the furnace itself
Checking and cleaning all parts and connections
And much more!
Our technicians are very detailed in their work. During your tune-up, you can expect your tech to be diligent in testing, cleaning, and optimizing your heater to provide you with reliable and highly energy efficient heating throughout the winter season.