At Central Air Heating, Cooling & Plumbing, we're known for our reputation as a highly reliable and trusted HVAC company in Tigard, OR. We want the residents of Washington County to stay cool and comfortable in their homes when summer arrives. As an experienced HVAC contractor, we're committed to exceeding the expectations of our Tigard customers. Our team members are kept current with the industry and equipped with professional tools. You can rely on us to give every job our full attention.
Efficient AC Repair in Tigard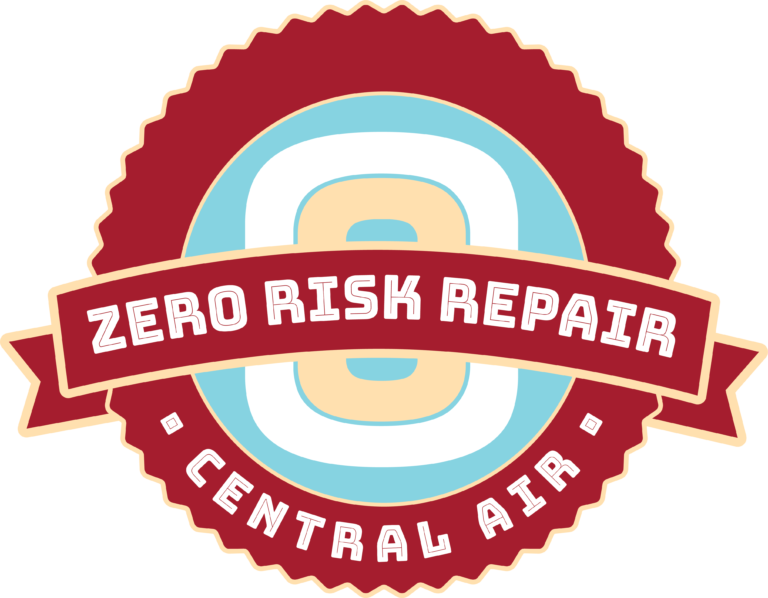 With our hot summers in Tigard, a functioning AC is essential. Our specialists are committed to fixing your AC right away and leaving you with an air conditioner that is operating stably and effectively. We can service your AC regardless of the brand, make, or model. As a part of our Zero Risk repair program, we guarantee that all repairs we perform on your AC will last at least 1 year!
Signs your AC is broken:
Foul odors
Excess humidity
Strange smells
Short cycles
High utility bills
Difficulty starting
We are determined to treat you with the utmost professionalism at all times. Each member of our staff will listen to your needs keenly. After all, our mission is to ensure that your peace of mind is safeguarded. Make sure to choose our business at Central Air Heating, Cooling & Plumbing if you need AC service in the Tigard area.
Experienced AC Installation and Replacement Services
When the summer sets in, you need a reliable AC in your home to stay cool and comfortable. If you've had your system for over 10 years or if it's constantly needing repairs, it might be time for an AC replacement. Don't wait until it's the peak of summer to get a new system installed, contact us before summer starts to keep you cool and comfortable all season long. 
Before we install your AC system, we will help you choose an air conditioner that is right for your surroundings. Our friendly technicians will walk you through the entire process to ensure that you make the right decision. We will ascertain that your system is properly sized. You will also be pleased to learn that our technicians always follow the latest installation codes and standards. Rest assured that we are the right team to handle your installation task.
Advantages of Upgrading Your AC Unit:
Enhanced indoor comfort
Lower carbon footprint
Less maintenance work
Reduced repair costs
Higher energy efficiency
Moreover, you can rely on our specialists to follow all mandatory codes and standards as we install your AC. We will configure the right length of the
refrigerant line, connect the thermostat correctly, test the safety features, and so on. When you work with us, you never have to be concerned about a great final result.
Dependable Tigard AC Tune-Ups
It's best to schedule an AC tune-up at least once a year. This keeps your AC unit in tiptop shape and prevents problems from popping up unexpectedly in the future. We'll also be able to confirm that your AC unit is running efficiently, so you enjoy the
same level of comfort without having to deal with high energy bills or a loud and noisy unit.
The best time to call for AC maintenance is generally in mid-to-late spring because this gives us plenty of time to make any repairs or adjustments that are needed. There are several benefits to having regular AC maintenance performed on your system.
Improved energy efficiency
Maintain manufacturer's warranty
Keeps home cleaner of dust and allergens
Better health for you and your family
Catch potential issues early
Why Choose Central Air for HVAC Services?
We've Developed A Reputation For:
Being a locally owned and operated company
Providing free estimates on every assignment
Being fully licensed, bonded and insured
Quality Lennox products
On-time services
Great customer service
Easy appointment scheduling
Trained and seasoned specialists
Cutting-edge repair methods
TOP-RATED FURNACE COMPANY IN TIGARD
When you need a furnace company to help with a project in Tigard, OR, don't look past Central Air Heating, Cooling & Plumbing. We want the residents of Washington County to be able to stay warm throughout the winter months. We can work on all makes and models of heating systems.
RELIABLE FURNACE REPAIR
If you've noticed your heater behaving strangely, we should be the team you turn to for assistance. At Central Air, we always have the best interests of our Tigard customers in mind. After we've found the cause of an issue, we can explain the various ways to get it resolved.
Broken heaters can:
Cycle on and off more than normal
Make strange noises
Produce unusual odors
Stop operating efficiently
After we've repaired your heater, we'll get all waste removed from your property for safe disposal. We'll make sure that our work area is left as clean as we found it. Any of your questions will receive thorough and honest answers.
OUR FURNACE REPLACEMENT PROCESS
Prior to installing your new system, a technician will start the replacement process by removing your old heating system for proper disposal. During the process, we will take special care to ensure that we don't damage or knock anything out of place. Our technicians will also conduct a heat load calculation to make sure that you're not stuck with an inefficient furnace.
Then, our technicians will install your new furnace and connect it to the appropriate components, including your ventilation system and ductwork. After doing a series of safety checks, we will then hook your furnace up to its power source.
The final step is testing the furnace to make sure that everything works and is in order. Our pros will turn on your furnace, measure the intake and airflow, and ensure the overall performance is safe and efficient.
FURNACE MAINTENANCE SERVICE
During a furnace tune-up, an experienced technician examines your furnace to see if it has any issues that need to be addressed. They will let you know about any repairs that need to be carried out. The technician also cleans the furnace, adjusts the settings to ensure maximum efficiency, and leaves it in optimal condition. As a result, you should notice that your furnace provides rapid and effective heating whenever you need it, without using too much energy, so that your utility bills stay low. You might also notice that the indoor air quality in your home is better than before!
Let's take a look at the major advantages of furnace maintenance.
More efficient heating
Lower utility bills
Less frequent repairs
Cleaner air inside home
Furnace runs quietly and cleanly
Lifespan of furnace may be longer
Contact Central Air for HVAC Service and Installation in Tigard
Central Air provides air conditioner, furnace, and heat pump services in Tigard and throughout the Portland metro area.
Central Air Heating, Cooling & Plumbing
9089 Southeast Jannsen Road
Clackamas, OR 97015
(503) 420-0202