When you need an HVAC contractor in Lake Oswego, OR, you can count on Central Air Heating, Cooling & Plumbing. We want people living along the west bank of the Willamette River to have complete confidence in their air conditioners. Having us as your Lake Oswego HVAC contractor will ensure that everything gets done right. Our technicians have the skills and experience needed to work on all makes and models of air conditioners and heaters, and we stand behind our work.
We've earned a reputation for:
Quality Lennox products
Offering estimates free of charge
Highly skilled technicians
Being a locally owned and operated company
We also give back to the Lake Oswego community. We're committed to supporting the Doernbecher Children's Hospital Foundation, HomeAid America and Prevent Cancer Foundation.
Professional Lake Oswego Heating Installations
If your heating system is over 10 years old or it requires frequent repairs, it might be time to consider getting a new one.
First of all, you'll have a reliable system you can count on. You'll also have lower utility bills and better indoor air quality. Purchasing a new heating system doesn't have to break the bank.
It's easy when you work with us! We offer low-interest financing on approved credit for installations, and you can arrange a simple payment plan.
Furnace Installation and Replacement
Older heating systems are more prone to breaking down at inopportune times. They can also stop operating efficiently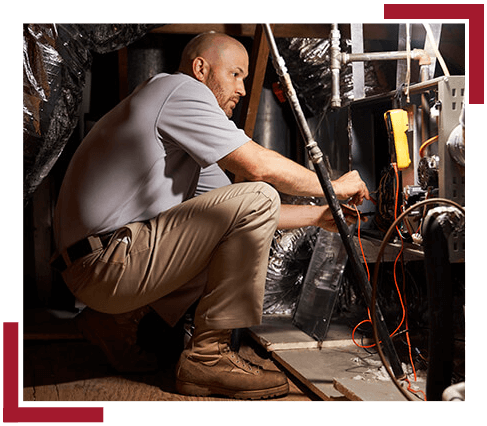 and cause an increase in your utility bills. When it's time to get a new heater for your Lake Oswego home, Central Air Heating, Cooling & Plumbing can help. Our technicians will arrive at your location when expected and be driving company vehicles. They'll have all the tools and parts needed to remove your old heater and install your new one properly.
Top reasons to consider a furnace replacement:
Facing costly repairs on current system
To upgrade an old furnace
For higher energy efficiency
To enjoy more reliable, powerful heating
We'll spend the time to show you how to operate and care for your new system before we leave. All waste will be taken with us so that you don't have to worry about it.
Lake Oswego's Furnace Repair Pros
Technicians from Central Air Heating, Cooling & Plumbing will be able to get your Lake Oswego heating system operating like new. Whether your unit smells strange when you turn it on or is making unusual noises, we can diagnose the cause of the problem. We'll be upfront about your options for getting it fixed. Our customers can request advice about how to deal with a situation. Count on our team for a world-class furnace service experience from start to finish.
We strive to:
Keep customer property safe
Arrive at our appointments punctually
Complete repairs in a timely manner
Behave professionally and respectfully
Top AC Installation in Lake Oswego
When it comes time to invest in AC replacement, you may continue to put it off. Homeowners have many fears when it comes to having a new air conditioning unit installed in their home. From fitting the price in their budget to knowing the right size to get, there are many questions. Fortunately, our experienced air conditioning professionals can provide you with all of the AC installation answers you need.
Common signs that it's time to replace your AC unit:
Strange noises
Weird smells
Approaching 15 years old
Poor air quality
Weak airflow
Frequent system repairs
AC Repair in Lake Oswego
As soon as you start to notice some of these issues, it's time to consider replacing your air conditioning system. Having the knowledge and experience of Central Air Heating, Cooling & Plumbing by your side can make a world of difference in your replacement process.
Whether your air conditioner won't turn on or is cycling more frequently than normal, it should be looked at by a professional. At Central Air Heating, Cooling & Plumbing, we can determine the root cause of any issue that your Lake Oswego AC unit is having. We'll help you explore your options for a repair so that you can make informed decisions.
Broken air conditioners may:
Make strange noises
Leak water
Not operate efficiently
Produce unusual smells
Best HVAC Maintenance in Lake Oswego
A heating and cooling system needs some things done right for the unit to run efficiently throughout the year. Lake Oswego homeowners prefer to leave these tasks to the professionals to be confident that their HVAC units won't fail them at crucial moments. A tune-up from Central Air Heating, Cooling & Plumbing is thorough and precise.
Replace the HVAC filters
Clean the condenser coils
Clear the condensate drain
Lubricate bearings and motors
Look for any loose electrical connections
Recharge the refrigerant
Homeowners in Lake Oswego trust us to maintain their AC units because maintaining the comfort in their homes throughout the year is one of our top priorities. We've been serving our customers in the Portland metro since 2001 and can even handle Lake Oswego's pluming company needs.