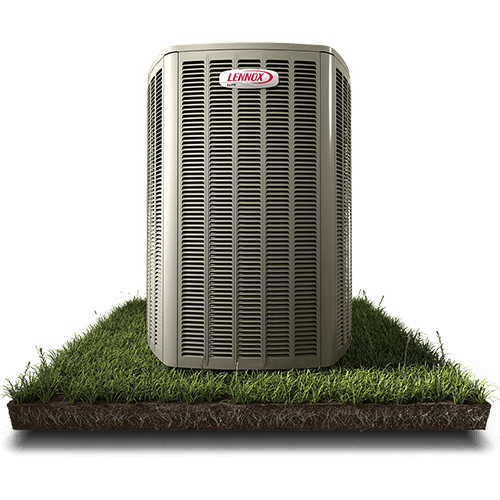 When you're considering your options for a heating and cooling company in Canby, OR, Central Air Heating, Cooling & Plumbing is a great choice for reliable results. We are proud to serve Clackamas County with fast, personalized service and a keen eye for the details. We make it easy to have an HVAC technician come to your Canby property for any and all of your cooling needs. Our team is trained to service all makes and models of air conditioners. We offer great customer service and want people to have an outstanding experience when working with us.
Our company has developed a reputation for:
Highly skilled technicians
24/7 emergency service
Being locally owned and operated
Providing free and accurate price estimates
Effective AC Repair Services
Having a broken air conditioner in your home has the potential to create a stressful situation. Regardless of the type of issue your system is having, our highly experienced technicians are ready to get it resolved. Central Air Heating, Cooling & Plumbing offers 24/7 availability for critical situations in Canby that occur outside of our normal office hours. We'll perform repairs meticulously to ensure that they stand the test of time. When finished, we'll remove all waste from your property and leave our work area spotless.
SIGNS YOU NEED TO REPAIR YOUR AC:
Strange noises
Foul odors
Excess utility bills
Short cooling cycles
High humidity levels
Reliable AC Installation
When it's time to get a new air conditioner in your Canby home, you can have an HVAC technician from Central Air Heating, Cooling & Plumbing handle the installation. We're dedicated to installing energy-efficient systems that will lower your energy bills and be a great investment. We will ascertain that your new unit fits seamlessly into your home. Our technicians consider factors such as your home's size, layout, number of windows and so on. When you trust your comfort to us, it's in good hands.
To make it hassle-free to pay for a new cooling system, we offer flexible financing options on approved credit. Before we consider an installation complete, we'll show you how to operate and care for your new cooling system.
AC Maintenance
A properly tuned air conditioner can run reliably and efficiently for many years. At Central Air Heating, Cooling & Plumbing, we make it easy to schedule annual tune-ups for any AC system in Canby. Our technicians will be able to check your system for any hidden problems that need to be addressed before they develop into something serious.
Test safety systems
Check refrigerant levels
Clean evaporator and condenser coils
Lubricate motors and other moving parts
And more!
CANBY'S HEATING REPLACEMENT SPECIALISTS
If your heater is getting to be more than 10 years old, it could start to develop an array of issues. Central Air Heating, Cooling & Plumbing has a team of contractors that can replace your Canby furnace with a new and energy-efficient model.
A NEW HEATER COULD:
Be smaller and quieter
Reduce your home's carbon footprint
Minimize your energy bills
Heat your home evenly
Our goal is to make every furnace or boiler installation project go smoothly. We'll help you choose the right heating system for your unique needs and budget.
CANBY'S TRUSTED HEATING REPAIR TEAM
Our technicians are highly experienced and able to work on all makes and models of heating systems. A broken heater could create an uncomfortable and potentially dangerous situation in your home. Our technicians have the skills needed to find the cause of any problem and get it resolved.
From a loose pressure valve to a faulty thermostat to a major leak, we have you covered. Do you need assistance with your fuel conversion or just a fast boiler repair? We have a seasoned team of pros that can handle the job quickly and efficiently. When you need affordable rates, a clear explanation of what's happening with your boiler or furnace, and upfront estimates, Central Air Heating, Cooling & Plumbing is the company to call!
What are the signs that you need heater repairs in Canby? It's time to bring in our team if you notice any of the following signs:
Leaking or dripping tank
Loud rumbling noises during operation
Boiler won't turn on
Thermostat not properly functioning
High energy bills
Make unusual odors
Can't keep the pilot light lit
Don't operate efficiently
Cycle on and off more frequently than normal
TRUSTED HEATING TUNE-UP SERVICE
A typical furnace can last about 10 to 15 years with preventative maintenance and a regular HVAC tune-up. Most HVAC manufacturers require annual maintenance in order to keep your warranty valid. Regular maintenance will also help extend the lifespan of your system, and help you avoid costly repairs early. Our team of experienced technicians are adept at providing a thorough tune-up.
During a heating tune-up, a highly experienced technician checks over all parts of the furnace or boiler:
Check all components for wear and tear
Lubricate all moving parts and bearings
Clean the coil
Check the refrigerant level
Check the air filter
Our technicians are trained to quickly and accurately diagnose a problem with your air conditioning unit and complete the HVAC maintenance or HVAC tune-up right the first time. We can also find problems that may not have been readily apparent with the initial service call.
After a tune-up, you might notice that the air in your home feels cleaner, or that the home does not take as long to heat up. There are many longer term benefits as well, such as lower fuel bills and fewer repairs.
Take a look at this summary of the benefits of regular heating maintenance.
Cheaper energy bills
Optimal heating performance
Lower chance of needing repairs
Cleaner furnace operation
Better indoor air quality
Longer furnace lifespan
Heating maintenance could save you money over the long run by reducing the amount you spend on heating system repairs and replacement. It also helps to ensure that you stay warm throughout the winter. We provide heating tune-ups to homeowners in all parts of Canby, from O'Neil Corners to Elliott Prairie. Schedule yours today to keep your heating system working well this winter.