Lake Oswego's Best in HVAC Repair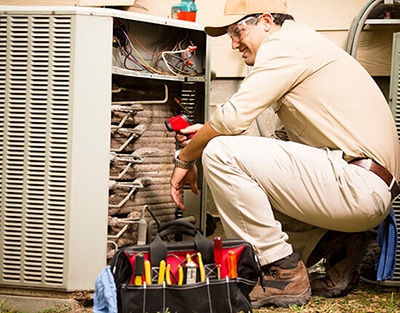 When you need a professional to assist with an HVAC repair in Lake Oswego, OR, consider the exceptional services offered by Central Air Heating, Cooling & Plumbing. Our locally owned and operated company wants people in Clackamas County to be able to stay cool in their homes when summer arrives. If your Lake Oswego air conditioner is having issues, we aim to be the HVAC service provider you turn to for help. We're upfront with our pricing and prepared to provide a cost estimate for any job before we get started. Our goal is to keep our rates as low as possible so that our services are a great value for the cost.
We're known for:
Serving area residents since 2001
Being locally owned and operated
Offering 24/7 emergency availability
Highly experienced technicians
We strive to make every AC repair go smoothly. You can rely on us to arrive at our appointments on time and with the tools and parts that we need. We'll work efficiently to complete our work promptly. You'll be able to get back to your day in a timely manner.
Trusted HVAC Service in Lake Oswego
Whether your air conditioner won't turn on or is cycling more frequently than normal, it should be looked at by a professional. At Central Air Heating, Cooling & Plumbing, we can determine the root cause of any issue that your Lake Oswego AC unit is having. We'll help you explore your options for a repair so that you can make informed decisions.
Broken air conditioners may:
Make strange noises
Leak water
Not operate efficiently
Produce unusual smells
Schedule HVAC Service Today
Regardless of the make or model of air conditioner you have in your home, we have the skills to work on it. Our technicians receive a high level of training and are kept current with any advances in the industry. Our goal is to repair any broken AC unit properly so that it can operate like new. At Central Air Heating, Cooling & Plumbing, we always keep the best interests of our Lake Oswego customers in mind when we're working. We communicate openly and will take the time to answer any of your questions. You can trust us to offer sound advice about any situation you're having to deal with.
To set up an appointment for an HVAC repair in Lake Oswego, call Central Air Heating, Cooling & Plumbing today.
We're happy to assist with AC installations and maintenance as well. Our technicians are also trained to handle heating repairs!